As our current juniors and seniors research their chosen topics for the Junior and Senior Resesarch Projects, Kari Savoie '17 reflects on her SRP experience last year.
As many of my fellow Tologs know, I absolutely LOVE Las Vegas. People normally judge me when they learn about my favorite city due to its unflattering and tacky reputation, and questions range from "What is there to do in Vegas if you are under 21?" to "Oh, why would you like it there?" I am used to it, although the implied questioning of my character and upbringing definitely gets old. In fact, my parents first took me to Las Vegas when I was two years old for my aunt and uncle's vow renewal.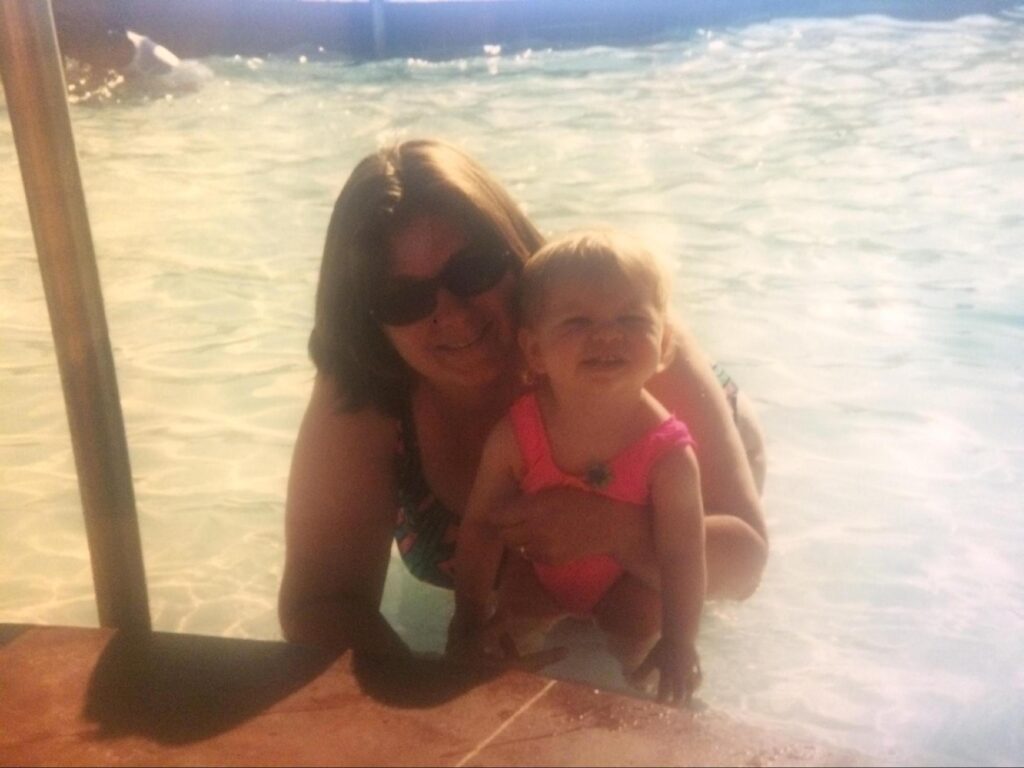 I love my semi-annual trips into the Mojave Desert since Las Vegas offers one of the most vibrant, rising foodie scenes in the country, renowned museums of all types, public art installations all across the Las Vegas Strip, and mind boggling magic and acrobatic shows. Some of my best childhood memories with my parents and grandparents exist at the Flamingo Las Vegas pool, the Tournament of Kings Show and countless restaurants. More than that, Las Vegas provides me with the opportunity to go outside of my comfort zone and ponder lofty questions of income inequality, objectification of women and the plight of American consumerism.
I never had an outlet to answer such questions until the beginning of the Junior Research Project— a major milestone in FSHA's Research Program in which all juniors write a college-level research paper about a topic of their choice. Writing the JRP definitely served as an academic highlight to my ever-challenging junior year, and I wrote my paper on various Las Vegas advertising strategies and aspects of the Las Vegas Strip that define it as a uniquely American experience, such as escapism, encouraging fluid identity, instant gratification, yearning for spectacle and the use of water in advertisement and entertainment.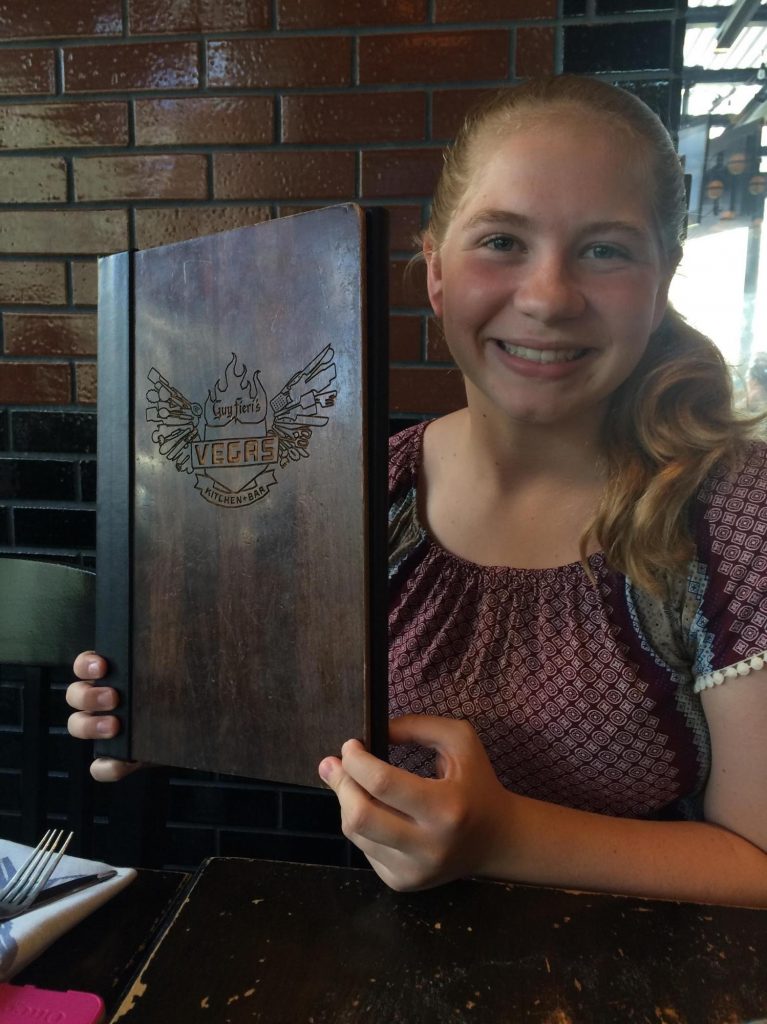 The value of FSHA's Research Program lies in students' opportunity to take a topic that they have always been fascinated with or one that they have scarcely heard of, and become an expert on it. I loved my topic and knew that I had not answered all of my questions, thus I continued my research with a new focus for my Senior Research Project.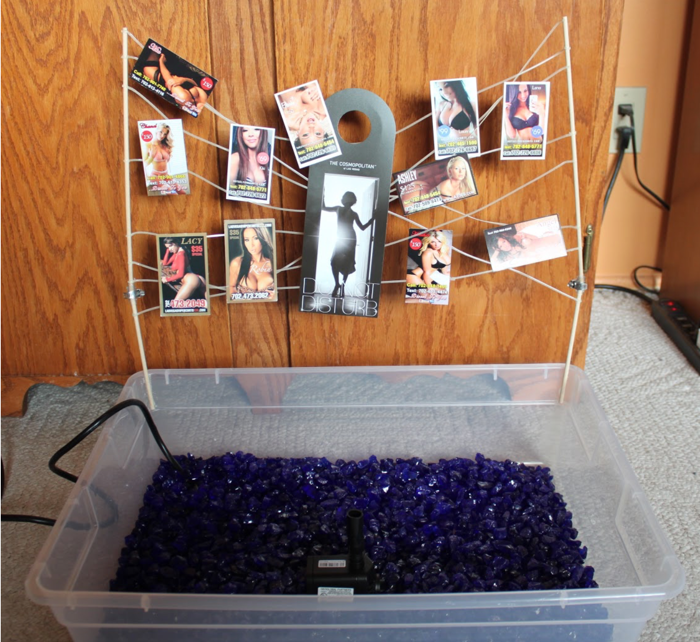 The "what happens in Vegas, stays in Vegas" tourism slogan has extended into the city of Las Vegas' infrastructure beyond the Strip, fostering an environment in which a deeply embedded sense of individual freedom and perceived anonymity allows phenomena such as sex trafficking and wasting water to prevail.
I created an art piece that aims to educate the public about sex trafficking in Las Vegas as an under-discussed issue, its culture of pushing moral boundaries, and how I formed thought-provoking links between water and exploitation through my research. The escort cards represent hypersexuality in Las Vegas as it is traditionally seen, but often ignored, through prostitution and escort services. Through personal experience, I have witnessed the dirty looks that the so-called "porn slappers" get from tourists and how people quickly walk past them or completely avoid them. Therefore, the cards are representative of how sexual problems are found everywhere in the city, including sex trafficking, yet people are uninformed about the problem or are too embarrassed to address it. The connection between all of the cards supports a concept about how extension of tourist ideals in Las Vegas regarding fluid identity and escapism has made its way into the city's foundation past the Strip. The clear string connecting all of the cards demonstrates the invisibility of links between tourism and acceptance of sexual recklessness that most people miss or do not consider.
Water's role in Las Vegas tourism and the contradiction of its artificial abundance in a desert constitute a big part of my research. The purple rocks submerged in the water act as a symbol of Las Vegas extravagance and the city's attempt to hide infrastructure with glamour as much as possible. Water's inclusion in the piece represents how water spectacles on the Strip are designed to entice people by working seamlessly and moving as a human does when he or she dances. Such a phenomenon epitomizes the Strip's idealist philosophy since water serves as an effective method of advertising due to its accessibility to all tourists and how it embodies escapism in Las Vegas―vacationing in a desert, yet being lured away from reality through the false promise of effortless water features and shows. Through my research, I conclude that the act of sanitizing reality through these water features extends past tourists and into the population to make Las Vegas residents more vulnerable to push limits in sex trafficking since they seem to live in an untouchable bubble.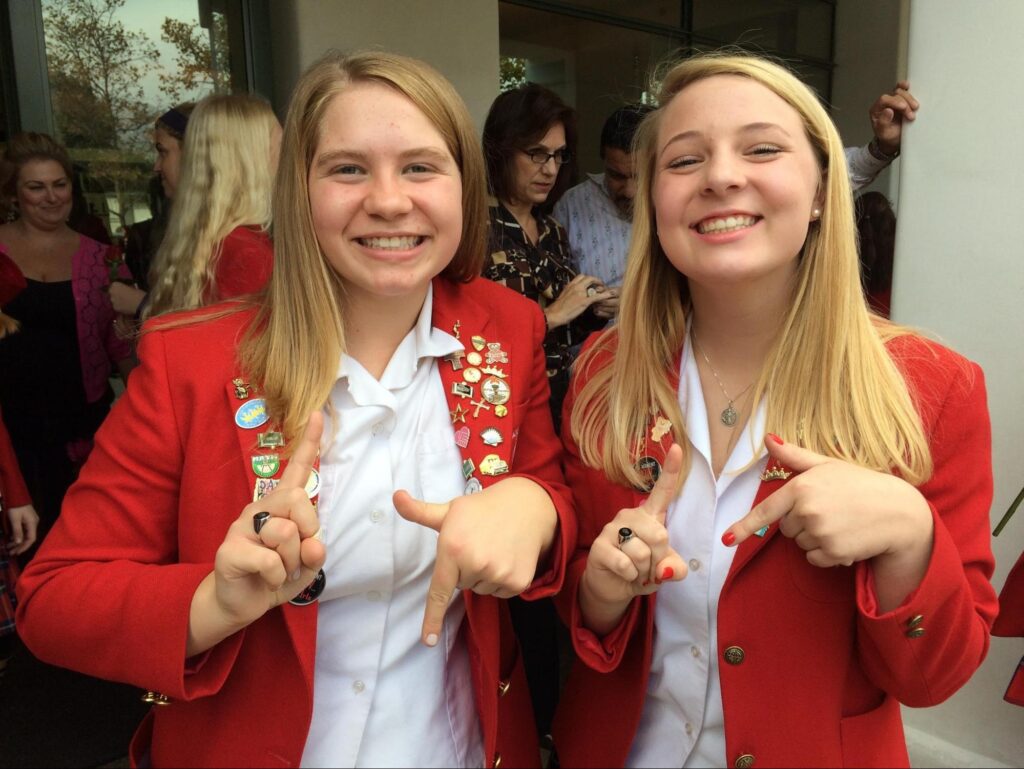 My SRP pushed me to ascend to new heights in thinking about and questioning a research topic. I had substantial difficulty in using my background research from the JRP in order to narrow in on a new topic and in finding appropriate academic sources within my relatively unexplored topic. However, with the help of all of the faculty advisors and especially Mrs. Singer, my advisor, I overcame the challenges put forth by my topic and developed a project that I am incredibly proud of. FSHA's Research Program gave me many new experiences and opportunities, from meeting with a professor at the University of Nevada, Las Vegas over Christmas break to putting together an art piece, and the beauty of it all is that you get out what you put into it. Now, I am confident with my research abilities going into college at Miami University in Oxford, Ohio and hope to continue to delve further into my topic there.