I am Tasha Chiu, the president of Flintridge Sacred Heart Academy's Boarding Council and the commissioner of boarding affairs in the Associated Student Body. I am from Hong Kong, and I came to FSHA as a sophomore. Coming to America, I left my home, culture, language and everything behind me, but I was thrilled about my new journey. I went through some rough times throughout the first few months of my transition at FSHA as I integrated into American culture while also dealing with homesickness. However, I soon started to enjoy my life on the Hill because I received tremendous love and support from my teachers and peers. More importantly, I have found a new family here during my boarding experience. Since then, I have had such a great time, and I would like to share with you more about life at a boarding school.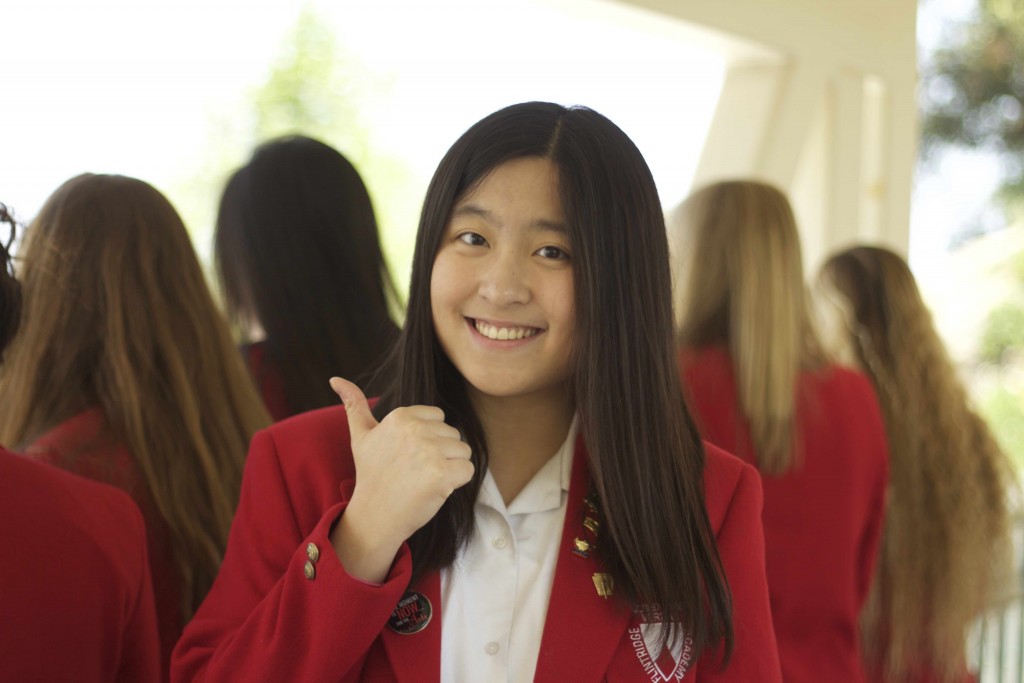 FSHA's boarding community consists mainly of international students, so the prospect of having the opportunity to engage in this global community is so exciting. I have met friends from America, China, Taiwan, Korea, Thailand, Malaysia, Vietnam, India, Mexico, Mongolia, Russia and the list simply goes on. In fact, there are five of us in my closest friend group, and all of us come from different countries, which I think is pretty cool.
You cannot believe how much I have learned from my boarding experience. Living with sixty other boarding students has empowered me to learn to respect cultural differences and to embrace my fellow boarders with an open heart and open mind. Not only have I gotten to learn more about other people's cultures and backgrounds, but I have also learned to understand myself better. As we all have different lifestyles and personal habits, my roommate allows me to know what people like and do not like about me, so I can actually know what I should keep up with and what I should improve on. Things obviously cannot always go my way, so I have to make compromises with my roommate in terms of lifestyle habits. I view this in a positive light rather than thinking that I have to make great sacrifices, because I have learned to put myself into other people's shoes and become more considerate. I personally think that my boarding experience prepares me for college life too, because I know how to cope with people who come from different cultures and have different lifestyles.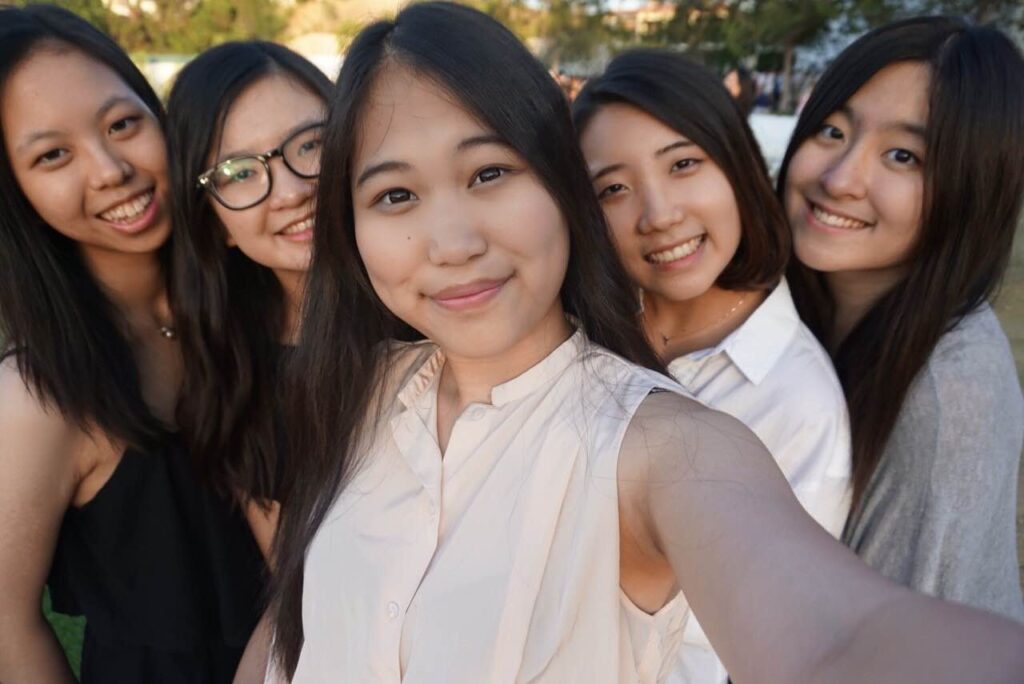 You may be curious about what we usually do in the boarding hall, so let me give you some information about our activities both inside and outside the dorms. We have study hall on weekdays, so we can actually spend time and focus on school work. We also like to hang out in our rooms, and I think that is great bonding time with each other. On Fridays, there are trips that take us to the Glendale Galleria/Americana mall. On weekends, we sometimes have movie or karaoke nights. We are also free to go off campus with our guardians or just by ourselves. We have monthly outings, and we went to Universal Studios Horror Night in October. Other outings have included trips to theme parks like Disneyland and Six Flags, shopping malls, Santa Monica, musicals and plays. It is really fun! We also have monthly birthday dinners that are held in the boarding hall to celebrate birthdays from the month, and the birthday girls get to invite day students to the party. Recently, we had our annual boarding retreat, in which Boarding Council members gave talks and guided the rest of the boarding students through discussions.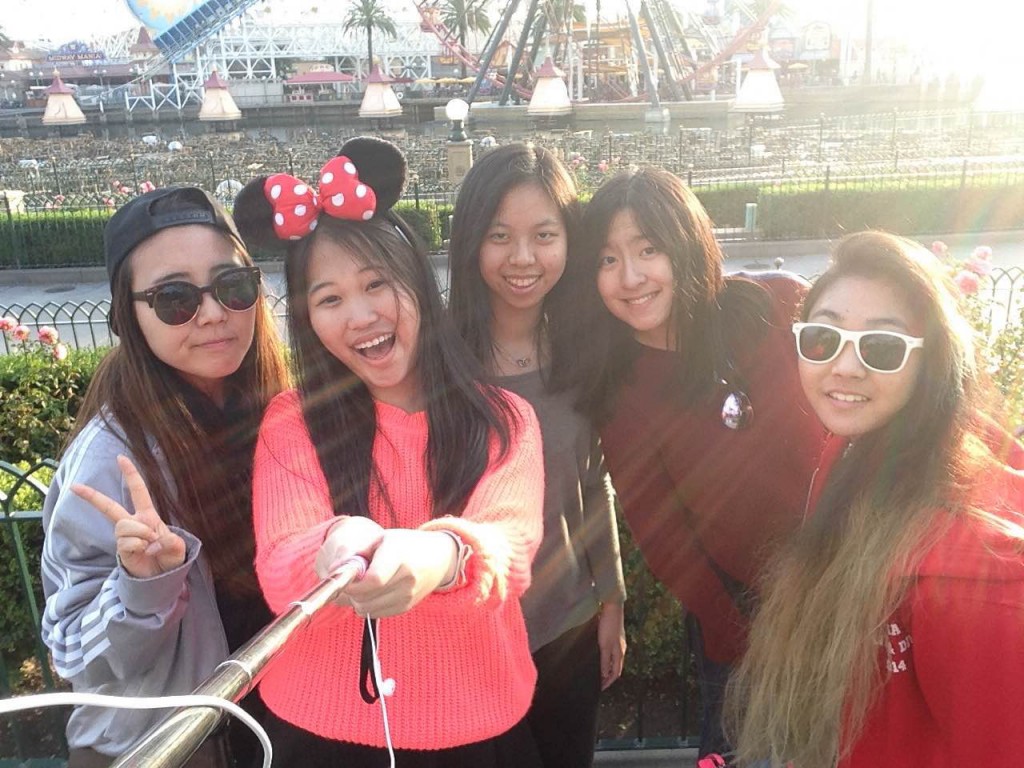 If you were to take a look at me right now, you might think that my eyes are sparkling with confidence. However, I want to let you know that a few years before coming to FSHA, I definitely would not be able to imagine myself being the leader I am today. Looking back at my days in middle school, I was an ordinary girl who always struggled with low self-esteem issues. I wasn't ambitious in achieving anything at all, because I just lived in my comfort zone and was unwilling to have high aspirations. Unbeknownst to me at the time, starting boarding school life at FSHA signified an important turning point in my life. Due to my humble nature, I was still very hesitant in whether I should push my limits and challenge myself to accomplish more, so I decided to give myself time for some self-reflection, and I truthfully asked myself, "Do you really know who you are? Is this really all you can do?" And the answer was … no. The only way to understand myself better is to explore my talents and endeavor to make the best out of my abilities. I told myself, I HAVE to break out of my comfort zone and cherish every single opportunity that I can take.
My boarding experience has truly nurtured me to become a strong and independent young woman, as I have to be responsible for my everyday life and take good care of myself.
I decided to run for council toward the end of my sophomore year, and my experience as campus minister during my junior year enabled me to gain confidence from what I accomplished as a council member, and I was determined to run for presidency toward the end of my junior year. I left my fear and feelings of uncertainty behind me, because I knew that I was committed to improve the boarding community and to help all of us integrate with the rest of the student body. I summoned up my courage, gave my campaign speech in front of the whole school, and I did it. I did it, because I was finally willing to face my true self and have faith in my potential. What really matters is that you have to have an open heart with an open mind and embrace who you truly are.
My boarding experience has truly nurtured me to become a strong and independent young woman, as I have to be responsible for my everyday life and take good care of myself. I am glad that I have this opportunity to be a part of this close-knit community, and I am sure that I will never forget this wonderful experience of living here up on the Hill when I graduate from FSHA next year.