Cherished Memories Prom Dress Collection Campaign 2016
It is in the spirit of priceless high school memories that FSHA partners with the Salvation Army in their annual Cherished Memories Campaign. The campaign collects prom dresses from generous donors and distributes them through the Pasadena Salvation Army to local high school girls, helping them create cherished prom memories.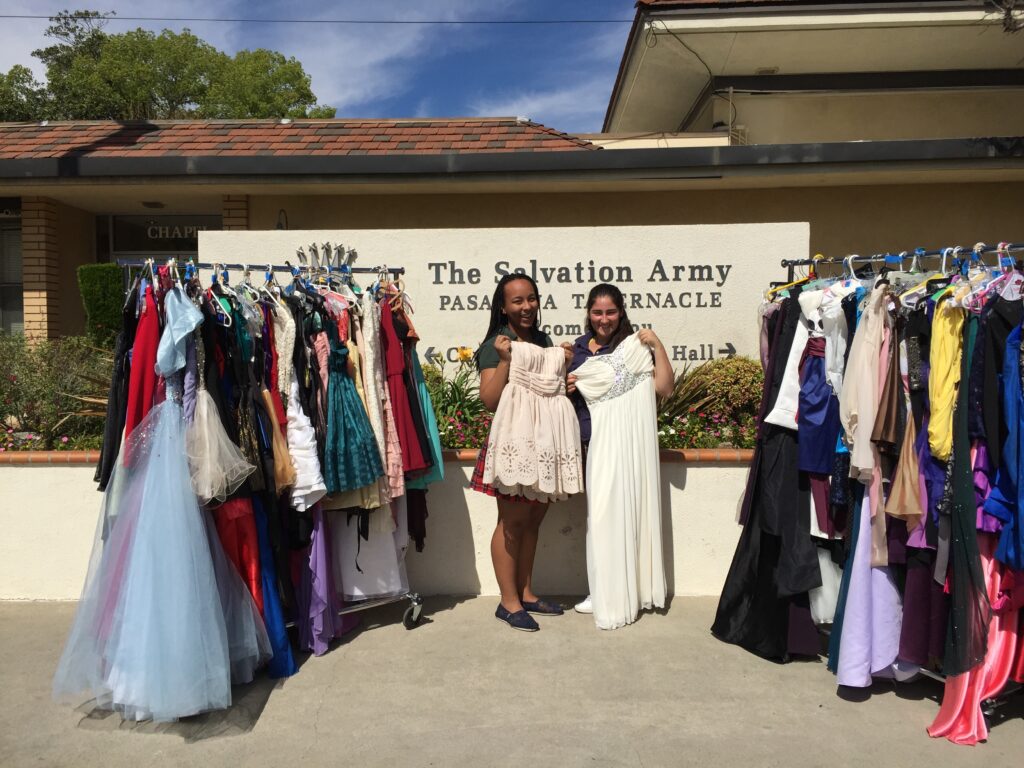 Last year, FSHA girls generously donated 163 dresses to the Cherished Memories Campaign! Each class competed for bragging rights for the "most generous" and a free dress day. After a week of stiff competition, the class of 2017 skated by the class of 2016, feeling especially proud of their generosity and philanthropic spirit.
Sophomore Class President Samantha Cremer and Sloan Elmassian presented the dresses to the Pasadena Salvation Army. FSHA girls created the opportunity for 163 local teens to create "cherished memories" of their own by attending their school prom. We want every girl to have the opportunity to attend her prom, and ask that you please generously donate.
The campaign is THIS WEEK ONLY, Feb. 29 to March 4. Collection times are from 7 a.m. to 8 a.m. and 2:30 p.m. to 3:30 p.m. in the Upper Parking lot daily.
Students receive TWO service hours for the first two dresses donated (for a maximum of four service hours). The class that donates the most dresses will enjoy a free dress day and present the donated dresses to the Pasadena Salvation Army.
Please reach into your hearts AND closets to select dresses you wish to generously give a local, needy teen. Ask your family, friends and neighbors to do the same. This is an ideal opportunity to pass on dresses that have not been worn in years, those you never intend on wearing again, and the bridesmaid dresses you wondered what you would ever do with!
Please give generously and utilize this opportunity to further develop the philanthropic hearts of our daughters. Questions may be directed to Chairperson Robin Elmassian at robin@deani.com or phone 626-233-9096.