Specifically laughing,
Loudly with my friends during the skits that accompanied the homilies at every school Mass,
Unexpectedly when I found myself feeling so peaceful and relieved while shedding sincere and much needed tears with my small group on Junior Retreat,
And frequently with Mr. D'mello, before, after and/or during World Religions class (and still with Mr. D'mello on the occasional FaceTime call)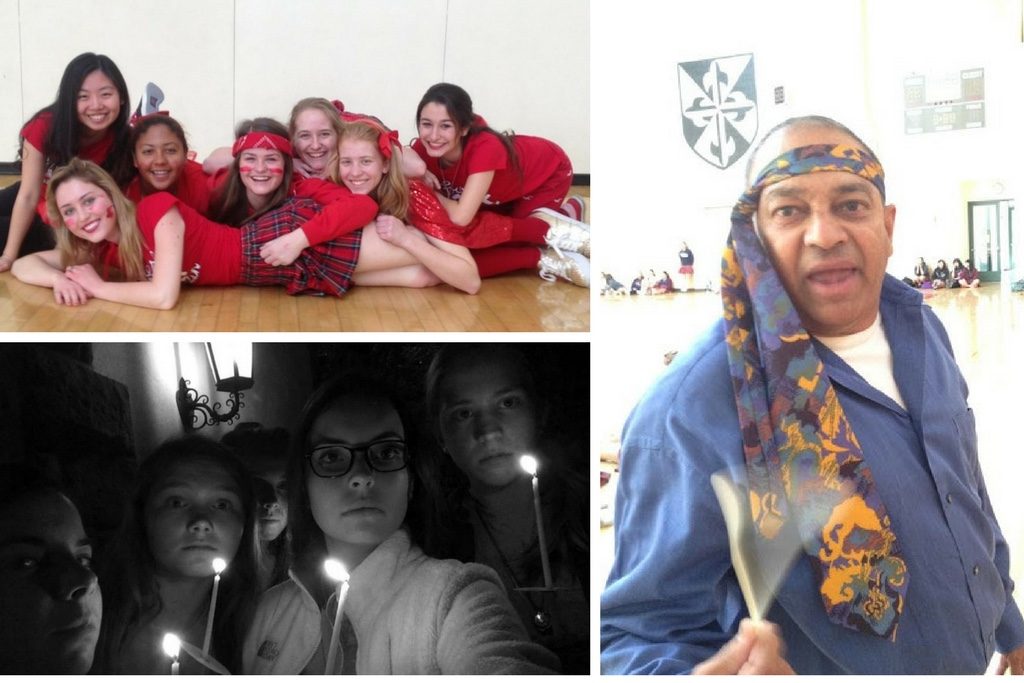 That's perhaps not the image that comes to mind if you just say "faith" or "Catholic" or "spirituality" but I can think of almost nothing else when I think of the way I grew to know God at Flintridge Sacred Heart Academy. Spiritual stuff often gets painted (sometimes literally painted— think of all the stern saints you've see on the walls of churches) as this very serious and somber, quiet, personal and reverent thing, which it can be and is in many cases. But on the Hill and everywhere else since, I've come to know growing closer to God as unavoidably intertwined with a deep sense of joy.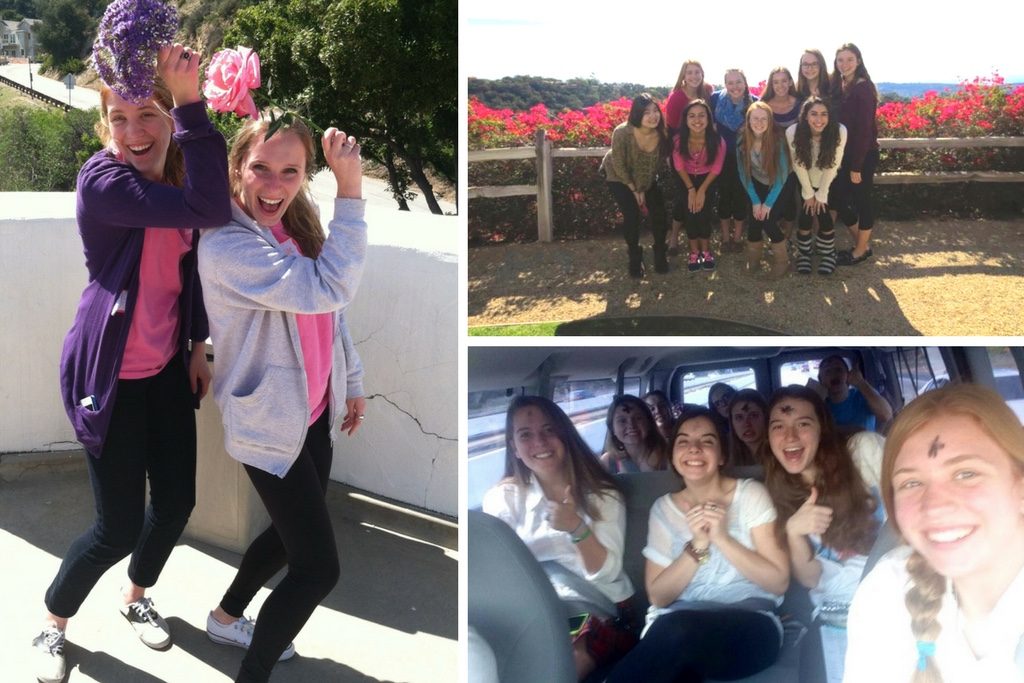 Where'd all this spiritual joy come from? Well, besides laughter, I can't think of faith at Flintridge Sacred Heart without thinking of the quote that served as a spiritual motto for the school when I was a junior. It was written everywhere and must have been said a million times that year.
"Be who God meant you to be and you will set the world on fire." –St. Catherine of Siena
I still have it on my wall, this thing that was told to me when I was 16. And I can still remember the beautiful, electrifying feeling of living that out alongside my sisters at FSHA. Our faith lives centered around becoming the best versions of ourselves, not trying to fit into a box of what we thought was holy but living boldly, wildly and happily. I remember a conversation on retreat where a friend said, "I think I feel closest to God when I am driving in my car with the windows down, singing with my friends." She was being unabashedly herself. Who she was meant to be.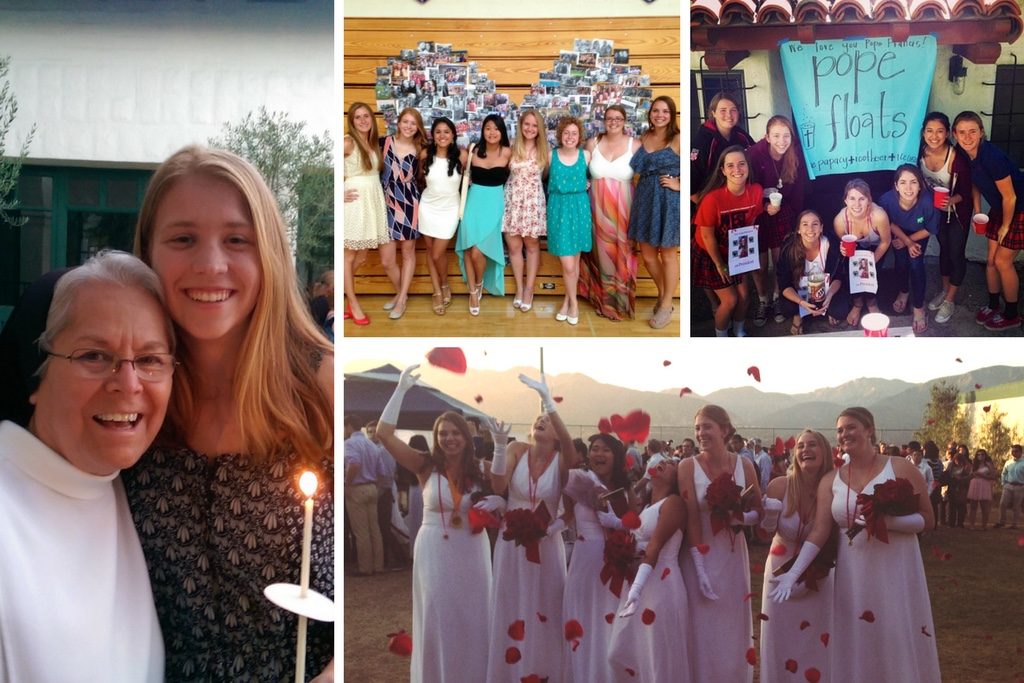 Of course this understanding of faith didn't involve living in a state of pure emotional bliss all the time (that sounds creepy); instead, it involved being able to rest in this immense sense of love during times of pain. To be there taking care of each other in stress, sadness or mourning and realize that God's love can put the joys of friendship and peace even in the darkest moments.
God's presence, alive at Flintridge Sacred Heart, took many forms: letters, prayer intentions and well-timed hugs. I think one of my favorites to look back on is the video below, which our teachers and staff created during a particularly stressful part of the semester. God was there at Kairos (the senior retreat), at volleyball games, at assemblies about the four Dominican pillars and most of all in my fellow Tologs.
Today I reflect back with an overwhelming gratitude for the way FSHA allowed me to become in tune to the sacred all around me. I pray in awe of my class of Tologs for being themselves and setting metaphorical, spiritual fires all over the place, and I pray for current and future Tologs who I know will do the same.
Love and blessing to everyone on the Hill that I know, that I don't know (and that I am related to),
Live the Fourth,
Ally Clapp '14