Applying to high school is such an exciting time. I know it was for me, even though it was sometimes intimidating. But worry not, you will soon find the right school that is a perfect fit for you.
Going into freshman year at Flintridge Sacred Heart Academy was scary, because I did not know anyone. However, I made a group of amazing friends during orientation. When I first started school, I immediately got involved in theatre. I always loved singing, but I had never done a musical before. Little did I know that auditioning would be an amazing start to a journey of finding who I truly am as a performer and as a person. I never considered myself to be funny, but when I got out of my comfort zone and did a scene in front of the whole school freshman year, I heard laughter from the audience. No, they were not laughing at me; they were laughing with me. Because of this, I discovered that I actually had a knack for performing.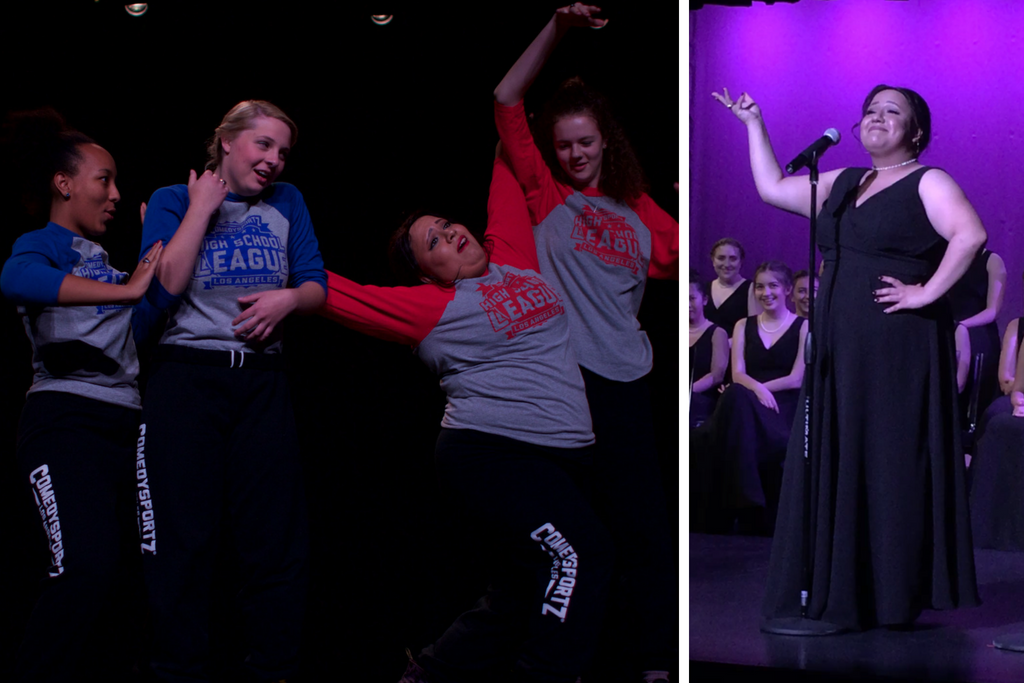 I tried out for Comedysportz, our improv team, that same year. If you haven't been to a ComedySportz match, I encourage you to go. I'll see you there! Being on the team has not only made me a better performer, but also boosted my confidence and made me an articulate public speaker. Little did I know when I tried out, that I would become the captain of the team my junior year. My ComedySportz experience is unlike any other. I went in knowing nothing, and now as a senior it is so awesome to look back to see how much I've grown.
The Flintridge Sacred Heart Chamber Singers, our choir, has been a huge part of my arts journey. My voice has improved so much with help from my amazing teachers. They have pushed me to reach my full potential. I have learned so much from choir, especially the value of hard work. Our choir won an award last year, and in March of this school year, we are going to a national competition in Chicago. I'm so proud to be part of The Flintridge Sacred Heart Chamber Singers because of our team work and our love for music. It's a passion that I wouldn't have realized if I had not joined.
While being involved in FSHA's arts program, I have created unforgettable bonds with my fellow performers. I can confidently say that the friends I made through the musicals, plays, choir and ComedySportz are my family. I don't have closer friends than the ones I have made through my participation in the performing arts. We have shared laughs, final bows, smiles, backstage shenanigans, cast parties, random dancing moments, songs and most importantly we have grown closer together just by being on stage with each other. Our chemistry is what make our shows great.
Every journey is different, but I will tell you that I wouldn't trade mine in for anything. I have made true friends, turned a hobby into a passion and made people laugh. I would not have been able to accomplish any of this had it not been for FSHA's support, my teachers and my peers. I have created so many memories and I would love to share them all, but a letter is just not long enough. If you take anything out of this letter it is to find your passion, and I believe there is no better place to find it than at Flintridge Sacred Heart.
I wish you the best of luck!
Like what you've read? Apply now to Flintridge Sacred Heart Academy!